Tackling harassment, sexual harassment and violence against women for a gender-inclusive bus service in Wales and the UK.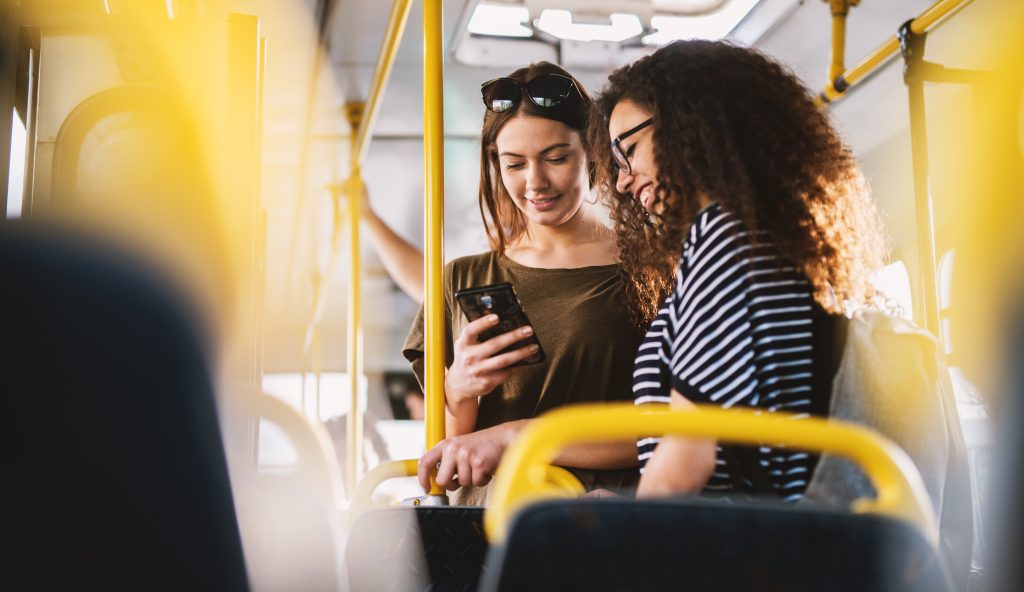 Gender+ Bus is a collaborative project that will tackle harassment and violence against women and girls in public transport.
Background
As many as 84 per cent of women in the UK have experienced sexual harassment in their lifetime[i]. Most cases (95% to 98%) are not reported to the police[ii], [iii], but using additional survey data, research has shown that in one year alone 13% of the UK population experienced sexual harassment on public transport[iv]. It is the 4th most common public place in which sexual harassment occurs after the workplace, on the street and in bars and clubs[v]. The crowded, isolated and unsteady environments of public transport offer anonymity for perpetrators and incidents often go unnoticed[vi],[vii].
In Wales, 12% of women report feeling 'very unsafe' using public transport, whereas men do not, and twice as many women as men state they do not use public transport for fear of their safety[viii]. Industry watchdog, Transport Focus, asked over 1200 women if they avoid certain ways of travelling for fear of their safety and 36% stated they avoid using the bus[ix].
Women are adapting their travel behaviour for fear of harassment in ways that sacrifice their freedom of movement and that lead to isolation[x],[xi]. In turn, this limits women's access to education, employment, and services, as well as their health and wellbeing[xii],[xiii],[xiv].
Transport for London (TfL) and National Rail launched a campaign in 2021 including employee training and a reporting text response service in partnership with the British Transport Police (BTP) and the Metropolitan Police. The BTP have extended this across the rail network, including in Wales.
With exceptions (Nottingham City Transport and Transport for West Midlands) there is currently very little evidence of the policies and practices used across the bus industry in the UK and Wales that specifically safeguard women or enable bus services to be more gender inclusive. This is despite that, outside of London, buses are the most common form of transport in which people experience sexual harassment (62%)[xv].
The project
Gender+ Bus is exploring what policies and practices are used to tackle harassment against women and girls in Wales and the UK across bus services, public spaces, such as routes to buses, bus stops and stations, and in digital spaces. In partnership with the public, local authorities, police constabularies and transport operators, the project will develop standard guidance on industry practices and policies that are suitable to improve women's safety in – and accessing – buses.
Staff training will be co-designed and piloted for use in the bus industry in partnership with industry operators and the public to ensure staff working in transport are able to provide equally secure and comfortable spaces for both passengers and employees.
The project supports a vision for a higher standard of accessibility and experience of using public transport for all regardless of a person's sex, gender, race, ethnicity, sexual orientation, age, religion or belief, disability, or health condition.
Safe and secure transport is vital for women's and girl's health and wellbeing, autonomy and agency. By tackling inappropriate sexual and violent behaviour, the project aims to reduce women's isolation in communities because of fear of harassment and violence, which negatively impacts their wellbeing.
Please visit our resources page and introduction presentation available on Youtube to explore this further and to find out how other stakeholders are addressing this issue.
Gender+ Bus is supported by a grant from the Waterloo Foundation with additional research resource supported by THINK (the Transport and Health Integrated Research Network), which is a collaborative research project funded by Health and Care Research Wales.
The project is led by Dr Lucy Baker, Aberystwyth University.
If you are a in a senior management role in a bus or coach company, please use this link – find out more – with information about how to get involved in the project through our online survey, or an interview.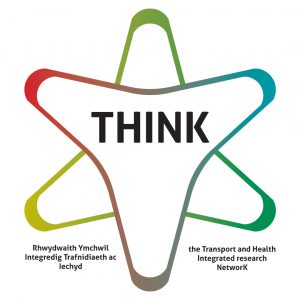 ---
[i] Adams, L et al. 2020. 2020 Sexual Harassment Survey. Government Equalities Office, IFF Research.
[ii] APPG for UN Women, 2021. Prevalence and reporting of sexual harassment in UK public spaces. APPG for UN Women
[iii] You Gov survey Most women have been sexually harassed on London PT | YouGov
[iv] Adams, L et al. 2020. 2020 Sexual Harassment Survey. Government Equalities Office, IFF Research.
[v] Ibid.
[vi]Neupane, G. and Chesney-Lind, M., 2014. Violence against women on PT in Nepal: Sexual harassment and the spatial expression of male privilege. International Journal of Comparative and Applied Criminal Justice, 38(1), pp.23-38.
[vii] Lewis, S., Saukko, P. and Lumsden, K., 2021. Rhythms, sociabilities and transience of sexual harassment in transport: Mobilities perspectives of the London underground. Gender, Place & Culture, 28(2), pp.277-298.
[viii] National survey for Wales, 2021. Welsh Government.
[ix] Transport Focus, 2022. Experiences of women and girls on transport. https://www.transportfocus.org.uk/publication/experiences-of-women-and-girls-on-transport/
[x] Vera-Gray, F. and Kelly, L., 2020. Contested gendered space: Public sexual harassment and women's safety work. In Crime and Fear in Public Places (pp. 217-231). Routledge.
[xi] Romero-Torres, J. and Ceccato, V., 2020. Youth safety in PT: The case of eastern Mexico City, Mexico. In Crime and Fear in Public Places. Routledge. Pp. 145 – 159.
[xii] DelGreco, M. and Christensen, J., 2020. Effects of street harassment on anxiety, depression, and sleep quality of college women. Sex Roles, 82(7), pp.473-481.
[xiii] Fairchild, K. and Rudman, L.A., 2008. Everyday stranger harassment and women's objectification. Social Justice Research, 21(3), pp.338-357.
[xiv] Chafai, H., 2021. Everyday gendered violence: women's experiences of and discourses on street sexual harassment in Morocco. The Journal of North African Studies, 26(5), pp.1013-1032.
[xv] Adams, L et al. 2020. 2020 Sexual Harassment Survey. Government Equalities Office, IFF Research.