September 2023
Winners of the Transport Issues in Rural Communities Award
We had nine applications for our Transport Issues in Rural Communities award of up to £2000 with application submission deadline of summer 2023.
They were high quality and interesting project ideas and we chose those which clearly showed a defined rural community in need and exploring a practical way to help that community to solve its transport and health related challenges, and projects which could be delivered before July 2024.
We will update you on their progress.
The three projects that the THINK is supporting from September 2023 are:
Exploring a Future Six Councils Community Electric Bus and Bikes
Led by Kate Inglis, Community Councillor on Llangattock Community Council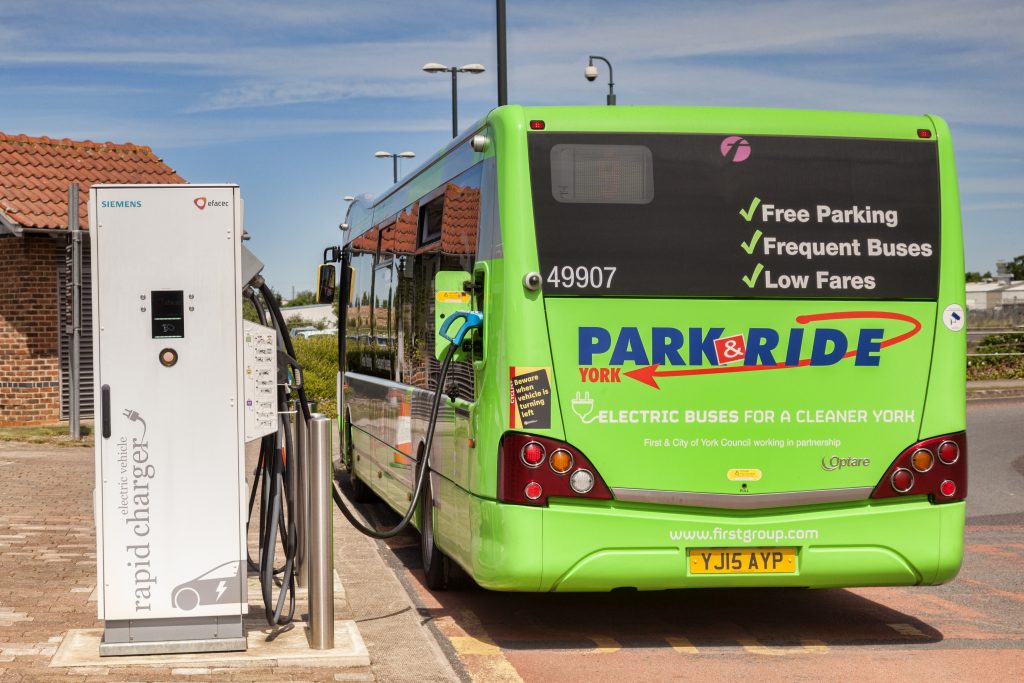 Llangattock is a rural village with approximately 1000 residents, set in the Usk Valley in Powys. Llangattock Village is experiencing increasing problems with the number of cars and insufficient parking. Existing public transport in the area is very limited with infrequent services to the smaller villages. This existing service is under-used and we would like to understand why this is.
The key method being a local survey/questionnaire, designed and analysed by a professional consultant expert in community transport, who can help Llangattock Community Council to understand the demand, physical reach and routes, means of operation and to help with a business case to support an application to fund a larger project to set up a local Community E-bus and E-bike service.
Exploring prospects of shared e-micro mobility in Rural India
Led by Dr. Anshuman Sharma, Assistant Professor and Indian Institute of Technology (BHU) and Dr Yasir Ali, Lecturer, Transport and Urban Planning Group, School of Architecture, Building and Civil Engineering, Loughborough University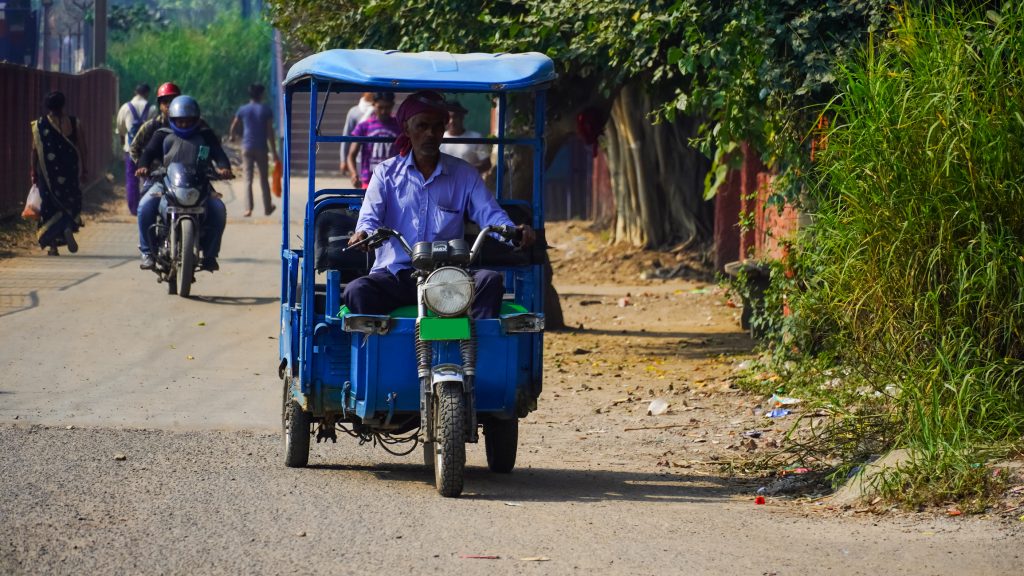 This project will investigate the motives and barriers behind adopting shared electric micro-mobility modes (such as electric rickshaws) in rural India via a survey, considering sociodemographic characteristics, such as age group, gender, economic status, marital status, and education. This project will investigate the factors encouraging/discouraging rural inhabitants to adopt shared electric micro-mobility modes. The project will also devise interventions for mitigating obstacles and uptaking shared electric micro-mobility modes.
Community Transport Initiatives – Volunteer Drivers (barriers to volunteering)
Led by Rhian Hathaway, Grants Officer, Bridges Centre and Andrea Charles, Community Wellbeing Project Manager
The lack of public transport options in rural Monmouthshire has created significant challenges for residents in accessing essential services and maintaining social connections. The community car scheme, although a promising solution faces difficulties in recruiting volunteer drivers, hindering its ability to meet the demand for transportation assistance. This research project comprising of surveys and in depth interviews aims to identify and address the barriers to volunteer recruitment, ultimately improving the effectiveness and reach of the community car scheme. By addressing these issues, the project will contribute to enhancing mobility, fostering community engagement, and improving the overall well-being of residents in Monmouthshire.
January 2023 – Transport and Health in Communities Projects
The Transport and Health Integrated Research Network is delighted to announce it is supporting four projects addressing the role of transport in creating a healthy community. The projects selected were:
Age Connects Morgannwg: Transport Research
Led by Bethan Shoemark-Spear, Strategic Development, Partnership and Policy Manager for Age Connects Morgannwg.
THIS PROJECT IS NOW COMPLETED AND YOU CAN READ THE RESULTS https://think.aber.ac.uk/why-do-people-use-age-connects-morgannwg-for-transport/
Age Connects Morgannwg note an increased demand for support with transport issues from the older people in their area and want to know more as to why this is the case, for example, is it lack of public transport? Is it that they can't safely get to their nearest bus or train station? Do they lack confidence to travel alone? The project will allow facilitated discussions with older people and support staff and give time to analyse the responses in order to provide a service more tailored to older people's needs helping them to become independent and to get outdoors.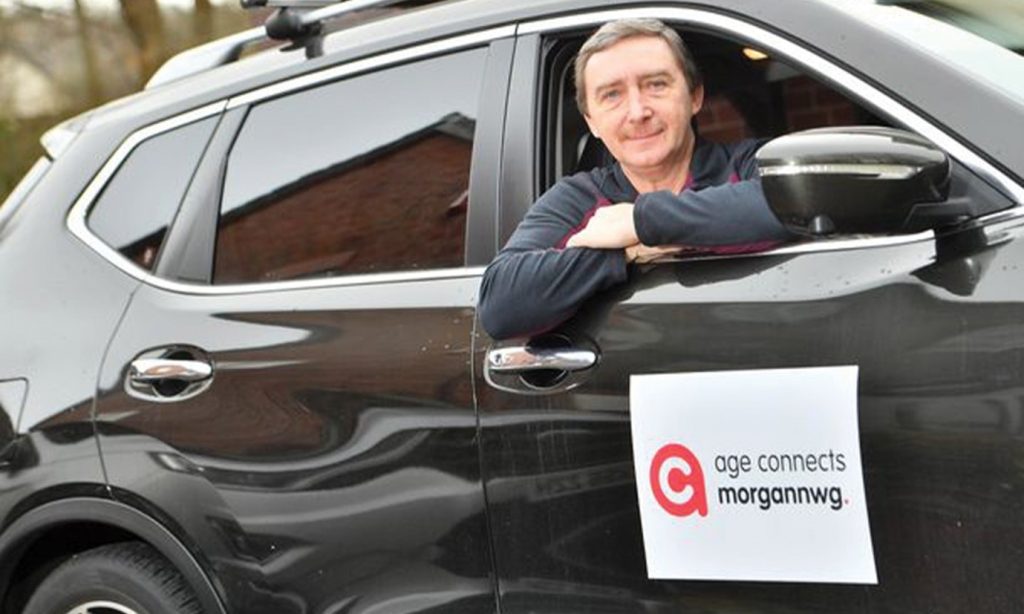 Increasing Mobility of Young Girls by Giving Scooties
Led Dr. Nashia Ajaz, Lecturer- Gender Studies at Fatima Jinnah Women University, Pakistan.
Scooties are mopeds in Pakistan. This project aims to help female students aged 18-25 years, who face mobility restrictions due to the cultural and religious norms in Pakistan. Many female students discontinue their education due to facing sexual harassment and abuse when using public transport, which is predominantly made for and used by men in Pakistan. The project will offer purchasing of scooties along with training and support to female students. The project aims to give young women their right to mobility, and independence, and help them gain confidence.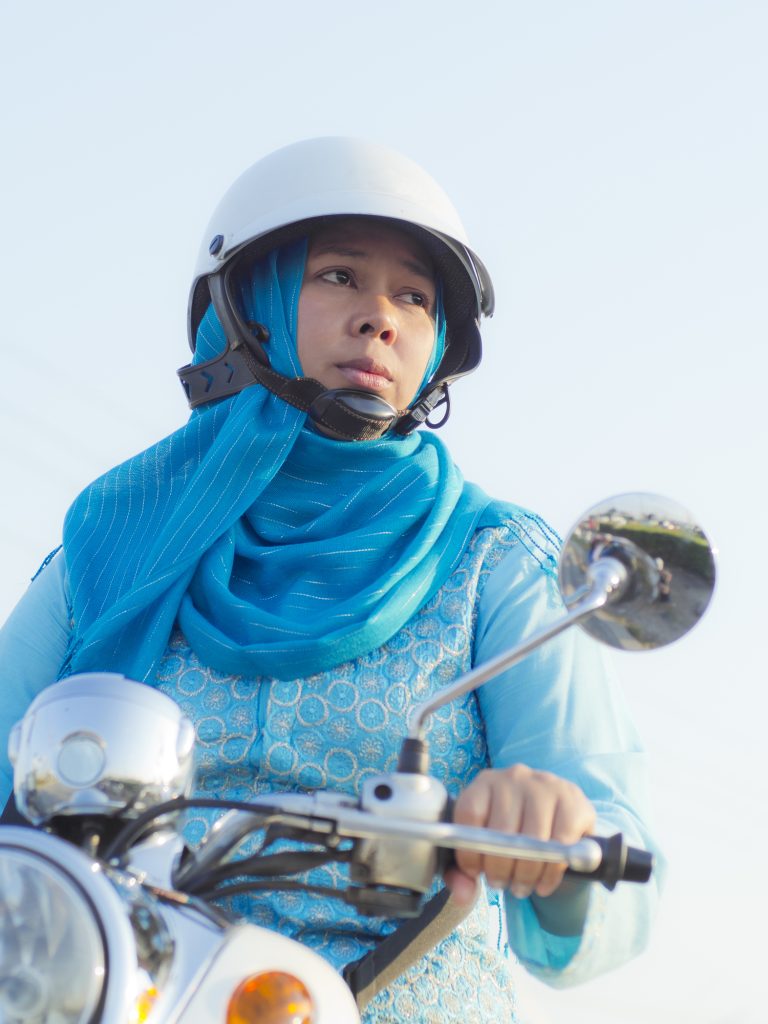 Social inclusion through community-led transport
Led by Gemma Lelliott, Director for Wales, Community Transport Association (CTA).
The aim of the project is to work with a particular community who face significant societal barriers to inclusion – people with learning disabilities – and to identify transport options and support that will help to foster social connection. Good transport services open up access to services and activities within the local community and provide people with learning disabilities with more choice and control over their lives, this is especially the case for those living in rural communities where access to public transport has declined over recent years. This project is a catalyst to encourage discussion and action around changing working practices, and identify ways in which the Community Transport Association can support operators to extend services in order to better support people's wellbeing.
The overall aim of the project is to use it as a stepping stone for future work – it will create a snapshot of key sticking points and help us to identify the next steps. The project is the springboard from which we can collectively start to address some of the organisational, institutional and attitudinal barriers to travel and make a real difference in supporting people with learning disabilities to feel included in a transport network fit for the future. The project wants to help implement real and impactful changes to how bus, rail and community transport services are delivered if they are not meeting the needs of people with learning disabilities and we recognise that this work will take much longer than the initial project.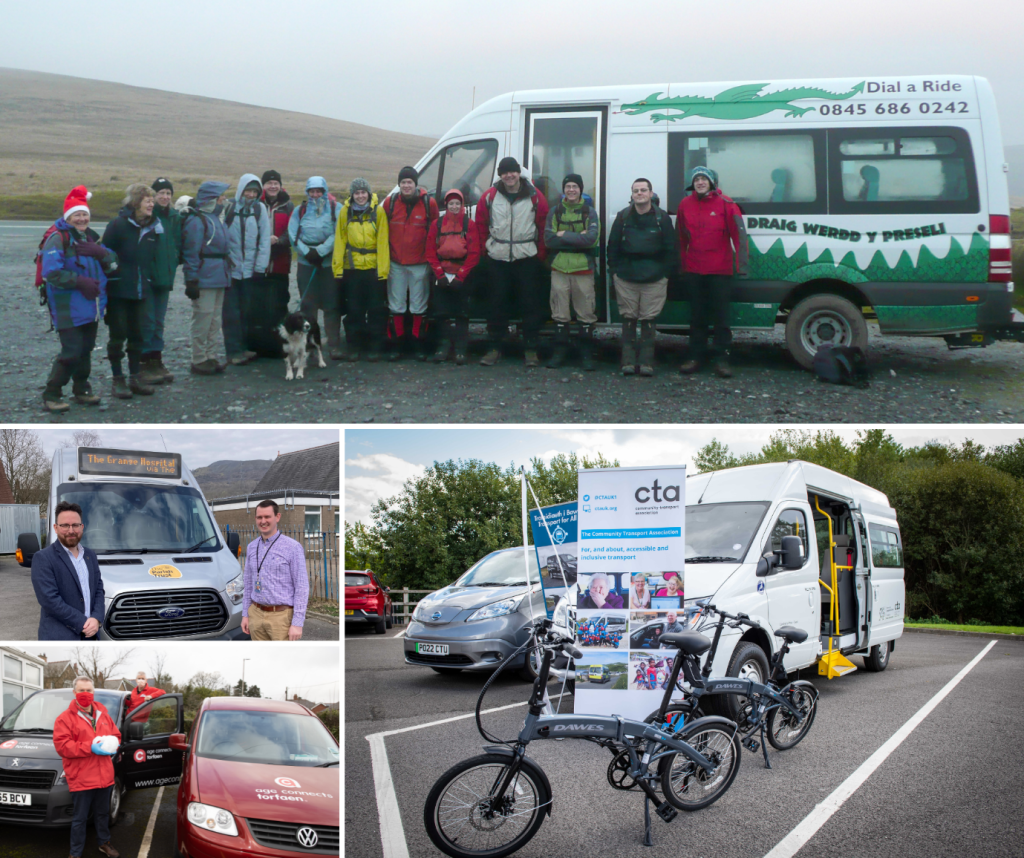 Encouraging Active Travel In Newtown (EAT IN)
Led by Ruth Stafford, Project Officer, Mid Wales. Sustrans.
This project is to help people living in Newtown, particularly in the Treowen estate area, to walk, cycle and wheel more. The project will provide information on transport options, especially around active travel, and work towards setting up a relevant travel companion scheme to support residents (if appropriate).