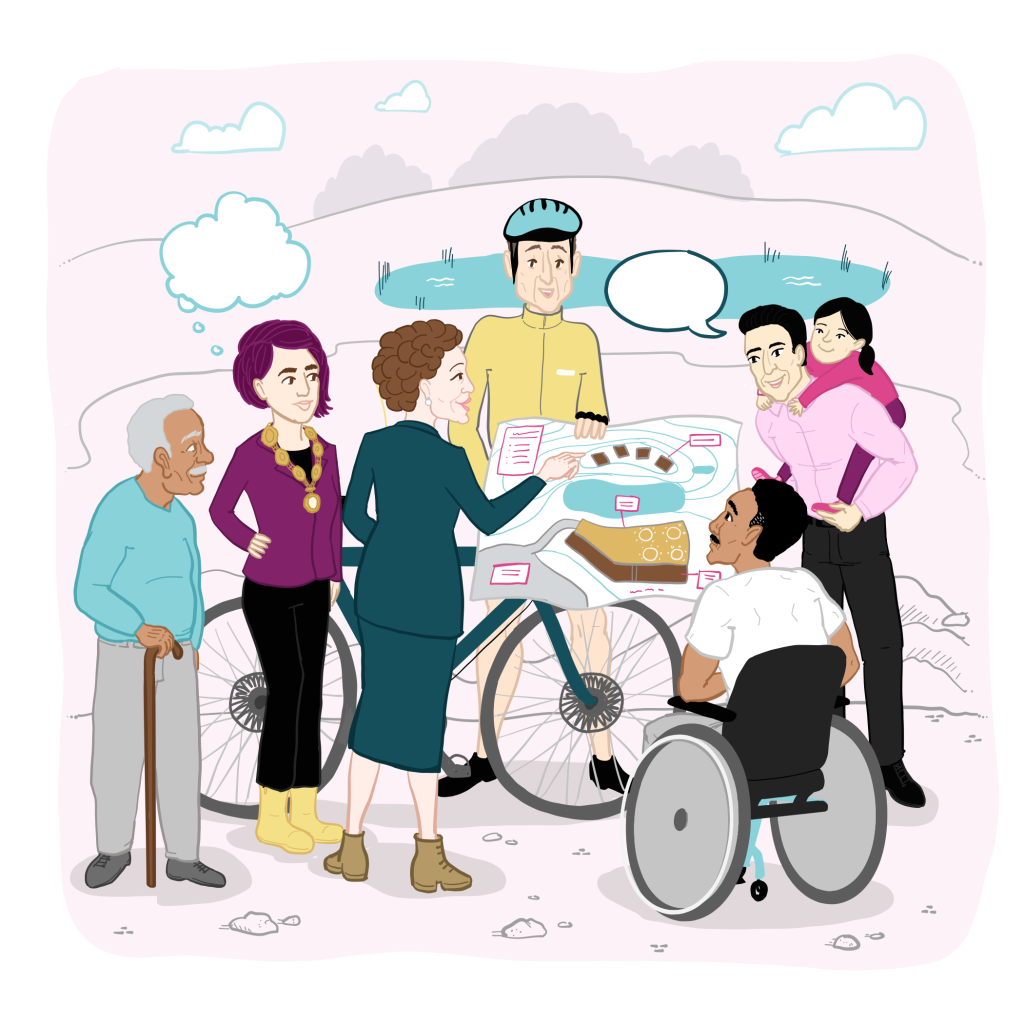 THINK and many of our members are on various stages of our co-production journeys and we want to provide a space to share experiences and resources relevant to living co-production values whilst working on integrating transport and health.
Introduction to Co-production and Citizen Involvement
On 24th May 2023 the Co Production Lab Wales provided introductory training on co-production and citizen involvement which was fully funded by THINK for our members.
You can watch the recording below.
You can read the transcript below.
You can look at the slides below which includes links to further resources and case study videos at the end that weren't shown in the event, so its worth watching those.
Videos from the slides can be found by following the links below
Useful external links:
Co-production Network for Wales (copronet.wales)
Co-production Network for Wales Knowledge Base – Co-production Network for Wales Knowledge Base (copronet.wales)
https://www.coproductioncollective.co.uk/news/from-no-evaluation-to-co-evaluation-ten-lessons-for-the-journey
Mobiliti, a co-design workshop to improve transportation, provides lessons on how to collaborate with purpose | Centre For Public Impact (CPI)
Other Co-production resources
Networks
Co-Production Collective | UCL CULTURE – UCL – University College London
Educational resources to get colleagues onboard with co-production
The Parable of the Blobs and Squares – YouTube
Co-production in Community Transport | Transport and Health Integrated research NetworK – THINK Podcast (podbean.com)
Examples of Co-production from the THINK members