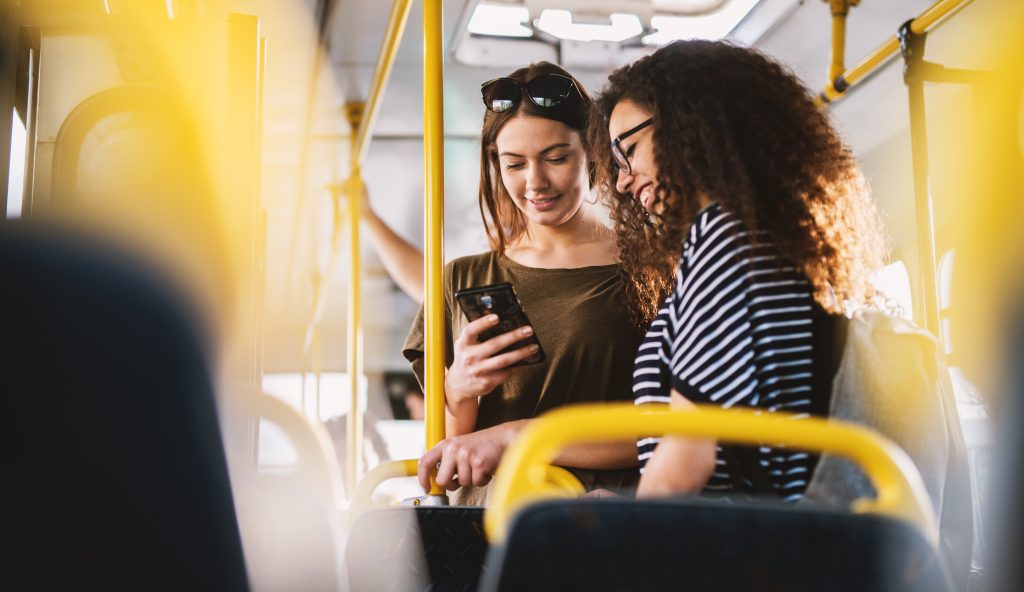 Transport for Wales and THINK – the Transport and Health Integrated research NetworK at Aberystwyth University is inviting you to take part in our research.
The project is called 'Gender+ bus: tackling sexual harassment and violence against women for a gender inclusive bus service in Wales and the UK'.
The project is looking at the experience of women using and accessing buses (and other public transport) particularly relating to their safety with the aim of making bus services more inclusive for women and girls.  
We are seeking women (and including anyone who identifies as a woman, or those who are assigned female sex at birth and identify as non-binary gender) who are over 18 years of age to participate in: 
a research interview with a female researcher
During the interview you will discuss:
your experiences of using buses/public transport including planning your journey, waiting and getting to and from buses
what makes you feel vulnerable, intimidated, or relaxed, safe, and secure
the kind of incidents of harassment, or violence that you and/or other women experience in public spaces
interactions you and/or other women encounter with other people, particularly when using buses 
the changes, interventions, policies or ideas that you think could be used to improve women's experience of using buses
Insights from the study will contribute to planning steps that can be taken by stakeholders to ensure everyone has equal access to public transport and that all people can be confident that all parts of their bus journeys will be safe and free of any kind of violence, including harassment (sexual or otherwise).
Workshops and interviews will last for up to approximately 1 hour and you will be reimbursed with a voucher worth £20. An interview can be in-person at a suitable location, or online.    
You will be provided with further details on expression of interest to take part. 
If you are willing to participate in an interview please contact the researcher Kate Woodley by emailing to express interest to Kaw106@aber.ac.uk .
Or, if you have any questions regarding the study you can also contact the project lead, Dr Lucy Baker (lub59@aber.ac.uk).